No results were found for the filter!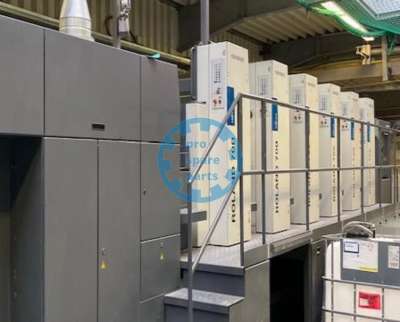 MAN Roland 705 LVV BW
5-color printing machine Format 3B impressions: 110 mio Roland Delta Effect damp. RCI ink remote Roland Air Glide delivery Press Pilot Tele Presence Roland Select IR/TL dryer Performance Package IPA reduced INLINE Sorter with semi automatic non Stop man. Nonstop feeder Weko Cantronic HEP Quick change Air Quick change Info Quick Change Infeed Quick change color Quick change...
on request: refit@steuber.net

MAN Roland 504 LV with PP1
4 color- offset printing machine Format: 53 x 74 cm impressions: 165 Mio Roland Deltamatic straight machine, no perfector Premium Operation Comfort Premium Format Change Premium Speed 18.000 B/h instead 16.000 Premium Plate Change (PPL) Press Pilot Comfort Package Color Pilot D+F Densitometric & Colormetric Rietschle Air Center VAP Segement-Package Commercial Kersten...
on request: refit@steuber.net