No results were found for the filter!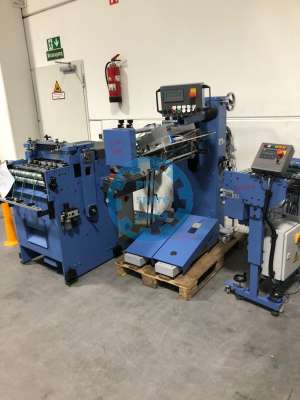 BOGRAMA BSM 450 basic + UEB550A + FR550 Servo C
automatic cut and punch machine multiple-up production with tools transfer unit UEB 550 A fitted with clocked air nozzles for the separation of inner cuts friction feeder FR 550 Servo C (for free) with the following tools: - 1 x interchangeable parts set BSM 450 - 2 x additional benefits (i.e. possibility to cut to 3 benefits), Standard with 4mm cutting knife -1 x steel...
on request: refit@steuber.net